About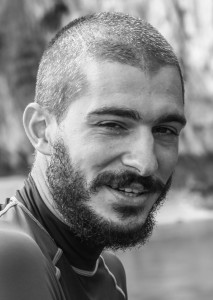 My name is Antranik Zekian. I am passionate about photography since my childhood. After working for several years as an engineer , I decided to switch career in 2010 and to become freelance photographer.
To build a better understanding of our world, I decided to travel around the globe for two and a half years, alone with my motorcycle. I carried with me only the strict minimum, which obviously included my photo camera. This experience has offered me the chance to meet a fantastic variety of people and culture, while building a large portfolio.
This amazing adventure brought me all the way to Burma where I met with animist tribes, allow me to live with Sea Gipsy around Borneo island or to board on the boat of the Kuna Yala Indian off the coast of Colombia. My willingness to testify about the incredible beauty of the world drove me to places as remote as the Dash-e-Kavir desert en Iran, the deepness of the Malaysian jungle or even beyond the polar circle in Antartica.
With my photography I am trying to illustrate the fantastic natural and cultural diversity across  our planet, while remembering its fragility. Photography, a visual art that keep a space for subjectivity is a powerfull tool o bring the public and the society to question about itself.
I have exposed my work during festivals in France like « La Journée des Talents » in Lyon. I am also working with NGO and private corporations including l'Armenian General Benevolent Union, the Regional Council of the Rhone, or BMW Motorrad.
If you want to know more about my work you can check the websites